Register here for the webinar on December 8, 2022. This event is hosted by Commonwealth with support from BlackRock's Emergency Savings Initiative.
Traditional employee benefit packages tend to help those earning higher incomes and rarely address the most pressing needs of workers living on low and moderate incomes (LMI). These workers may not be eligible for or be able to afford the customary offerings. However, companies have an opportunity to combat this by cultivating a new generation of widely accessible and useful financial security benefits—such as payroll-based emergency savings—to support a secure and productive workforce.
Providing an emergency savings option through the workplace is key to improving financial security and building wealth for workers living on low and moderate incomes (LMI). Emergency savings reduces the financial impact of unexpected expenses and helps mitigate the financial insecurity that fosters chronic stress among workers, which costs employers $250 billion a year in reduced productivity. However, many companies and financial wellness experts are not aware of high-quality emergency savings solutions available in and around the payroll space.  To address this, Commonwealth and BlackRock's Emergency Savings Initiative are hosting a webinar on December 8th, How Payroll Providers Can Advance Worker Emergency Savings, to discuss how high-quality emergency savings features deployed in the payroll space could meet the needs of employees living on LMI and how companies can partner with payroll service providers to provide emergency savings products to their employees.
ADP—the nation's largest provider of payroll services, reaching one in six workers in the U.S.—exemplifies this in offering a high-quality emergency savings option through its Wisely® card¹ and myWisely® mobile app². Through BlackRock's Emergency Savings Initiative, Commonwealth and ADP collaborated to learn more about the emergency savings needs³ of both employees and employers, and translated the learnings into enhanced savings features available to all Wisely cardholders, offered through the myWisely mobile app. In addition, ADP and Commonwealth collaborated to create marketing materials that were tested in small pilots with a select group of large employers. 
Commonwealth's partnership with ADP revealed significant demand for high-quality workplace emergency savings options. The combined features and capabilities of the Wisely card plus the myWisely mobile app provides companies a cost-efficient approach to support employee financial wellness, build a stronger workforce, and enhance productivity and competitiveness.
Also as part of BlackRock 'sEmergency Savings Initiative, Commonwealth partnered with AutoNation to launch an innovative, multi-solution employee emergency savings benefit, leveraging AutoNation's payroll systems including the split deposit functionality, and ADP's Wisely card and myWisely app. 
Interested in learning more? We are pleased to invite you to join our webinar and add to the conversation.
Look forward to hearing: 
How HR and benefits teams can leverage existing payroll tools to help employees build emergency savings;

How a large employer leveraged their payroll system and recordkeeper to launch a comprehensive employee emergency savings benefit; and

Evidence-based strategies to drive employee savings, e.g., product enhancements including customization, automation, and gamification, and targeted messaging strategies.
Have other topics you're curious to learn about? Register for the webinar here, and send us your questions!
Meet our Moderator: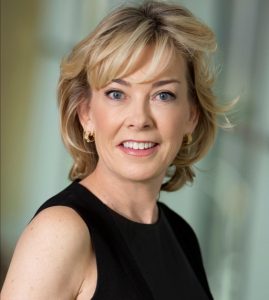 Claire Chamberlain
Managing Director of Social Impact
BlackRock
Meet our Panelists:

Anurag Chandra
Division Vice President, Strategy & Business Development
ADP
Nick Maynard
Senior Vice President
Commonwealth
Nancy Weis
Senior Director, Retirement, Benefits Financial Reporting and Relocation
AutoNation
About BlackRock's Emergency Savings Initiative
BlackRock announced a $50 million philanthropic commitment to help millions of people living on low to moderate incomes gain access to and increase usage of proven savings strategies and tools — ultimately helping them establish an important safety net. The size and scale of the savings problem requires the knowledge and expertise of established industry experts that are recognized leaders in savings research and interventions on an individual and corporate level. Led by its Social Impact team, BlackRock is partnering with innovative industry experts Common Cents Lab, Commonwealth, and the Financial Health Network to give the initiative a comprehensive and multilayered approach to address the savings crisis. 
Disclaimers:
¹The Wisely card is a prepaid card, references to digital account are referring to the management and servicing of your prepaid card online digitally or through a mobile app. The Wisely card is not a credit card and does not build credit.
²Standard text message fees and data rates may apply.
³Amounts transferred to your savings envelope will no longer appear in your available balance. You can transfer money from your savings envelope back to your available balance at any time using the myWisely app mobile app.
The Wisely Pay Visa® is issued by Fifth Third Bank, N.A., Member FDIC or Pathward, N.A., Member FDIC, pursuant to a license from Visa U.S.A. Inc. The Wisely Pay Mastercard® is issued by Fifth Third Bank, N.A., Member FDIC or Pathward, N.A., Member FDIC, pursuant to license by Mastercard International Incorporated. The Wisely Direct Mastercard is issued by Fifth Third Bank, N.A., Member FDIC. ADP is a registered ISO of Fifth Third Bank, N.A., or Pathward, N.A. The Wisely Pay Visa card can be used everywhere Visa debit cards are accepted. Visa and the Visa logo are registered trademarks of Visa International Service Association. The Wisely Pay Mastercard and Wisely Direct Mastercard can be used where debit Mastercard is accepted. Mastercard and the circles design are registered trademarks of Mastercard International Incorporated.